New CT Scanner a 'Game Changer' for Local Health Care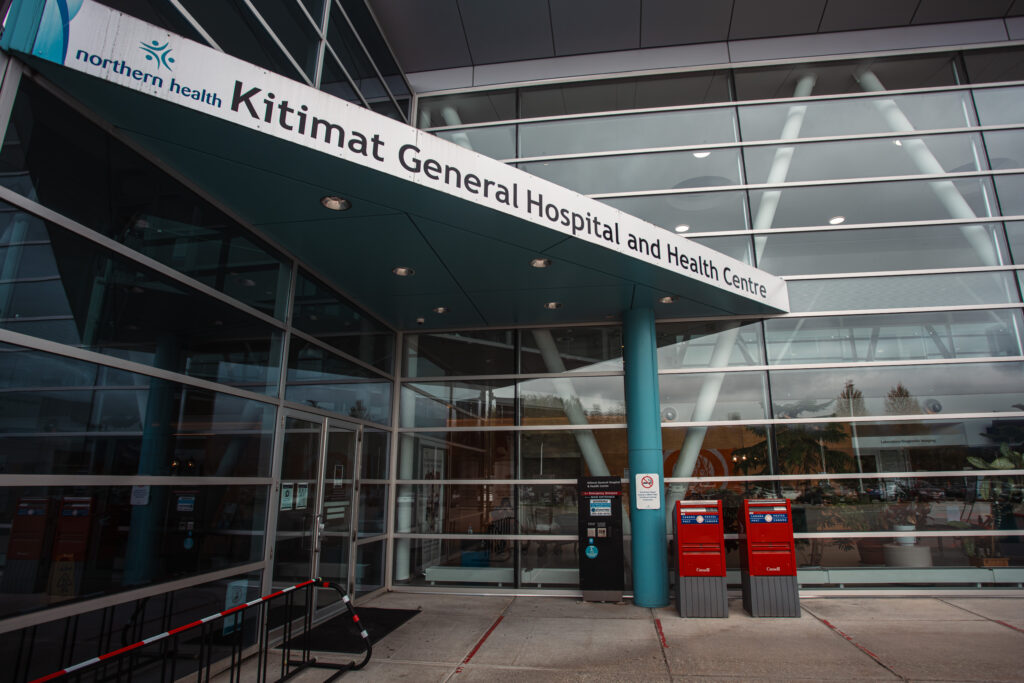 Residents of Kitimat and the surrounding area are justifiably proud of their local hospital and the health care professionals and staff who work there. The Kitimat General Hospital and Health Centre (KGH) is a modern facility that serves a diverse population with close to 60 beds, two operating rooms, an emergency department and other critical care units, including a medical imaging department.
For years, however, the hospital has had a pressing need: A computed tomography (CT) scanner, a common but expensive piece of medical equipment that uses X-ray technology to produce images of inside a patient's body. CT scans are used to identify diseases, abnormalities or injuries. A CT scanner is an effective, reliable and efficient diagnostic tool, but KGH doesn't have one.
That means patients who require a CT scan must travel to other regional centres such as Terrace and Prince Rupert — not a great situation, especially in a medical emergency.
Cynthia Medeiros is executive director of the Kitimat General Hospital Foundation, a registered charity that raises funds for the hospital itself, and connects with staff there to understand its needs. "Our focus is on keeping care in our community so that our residents don't have to drive on the highway or fly out of town to have the tests they need to have done, or a service they need," explains Ms. Medeiros.
Obtaining a CT scanner for KGH has long been a priority. And now, thanks to a local fundraising effort, capped this fall by a $900,000 donation from LNG Canada, a CT scanner is on the way.
"We're committed to working with local organizations to find opportunities that help build capacity, enhance local infrastructure and benefit the Kitimat and Haisla communities and the surrounding area," says Jason Klein, LNG Canada's chief executive officer. "When we became aware of the acute need for a CT scanner for Kitimat, we decided to do whatever we could to ensure the hospital foundation's funding drive was successful."
Bringing a CT scanner to KGH will mean better healthcare outcomes for patients, says Chelsea Bemis, the hospital's diagnostic imaging manager. "It will basically allow and offer the citizens of Kitamaat Village and District of Kitimat the ability to have reduced wait times for further imaging. They will have reduced travel time [and] reduced financial cost to themselves."
There's another important benefit: attracting and retaining highly qualified healthcare professionals. "This is a game changer for the District of Kitimat and our hospital, and the residents in town," says Phil Germuth, District of Kitimat Mayor. A CT scanner is "the number one tool to basically attract doctors to Kitimat. If you have two communities, one community has a CT scanner and one doesn't, the doctor is going to the one that does. So this donation from LNG Canada is huge for the community."
LNG Canada has also committed to the foundation $25,000 for the purchase of an electrocardiogram (ECG) machine, $10,000 for harm reduction supplies, and other contributions for various health care initiatives and sponsorships. All told, LNG Canada is contributing more than $1 million in new funding to support both the hospital and the foundation.
That's on top of a $500,000 contribution that LNG Canada made in 2020 to fund local COVID-19 response efforts, and $750,000 the company has donated to Kitimat's Dementia Home Project.
As part of its multifaceted social investment program, LNG Canada works with local organizations and First Nations to identify and deliver investments in other areas as well; these include local workforce and enterprise strategies, environmental initiatives and education. LNG Canada has to date contributed more than $11 million to various programs and equipment procurement to benefit Kitimat, Terrace and First Nations communities.
Those efforts will continue, as LNG Canada moves closer to construction completion, safe start-up activities, and operations. Working with communities to improve and increase their capacities is something the company takes very seriously, and it shows, says Laurel D'Andrea, hospital foundation president and Kitimat Chamber of Commerce executive director.
"You know, I think one of the things that I noticed since working with LNG Canada is they talk the talk and they walk the walk, no matter what we ask them in this community," she says. "They always say, 'how can we help?'"